He vows to get justice for Mohbad by whatever means necessary.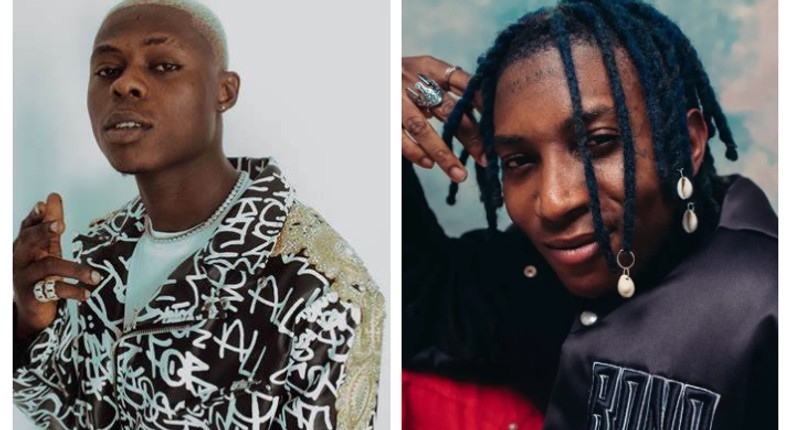 Bella Shmurda has beckoned on the Nigerian Police force to arrest Naira Marley and his counterparts, hinting that they were involved in the singer's death.
He had been somewhat silent after the passing of his friend and fellow entertainer Mohbad on September 12, 2023. Shmurda has now taken to his Twitter account to call for Justice for Mohbad in a series of tweets. He stressed that the deceased's spirit has been with him, clamoring for the arrest of those who made his life difficult while he was alive.
Shmurda's tweet read, "In the past few days have tried my best not to carry phone and type anything but Mohbad spirit won't let me rest knowing I'm the only one make his spirit calm by making those of them who made him live in fear with almost with nothing to feed on, also never get rest and he don start yes I mean wahaLa just wan start like this I NO GO GREE and I mean it Samlarry and whole marlians music must be arrested."
https://x.com/BellaShmurda/status/1703406537685774677?s=20
In another tweet, he vowed to get justice for his friend who had submitted petitions to the Nigerian police while he was alive and fearful for his life. He then called on the police to get involved and do away with their 'nonchalance' on the subject matter. The singer also noted that he has not had peace of mind since Mohbad died because his spirit has been calling for justice. This comes after he canceled his Canadian tour due to the sad events.
He said, "For the past few days now, I have been deliberating on what to do while waiting for the authorities of the Nigerian police or at least get one or people involved in maltreatment and malicious act towards Mohbad. Since he died his spirit has not left me saying a lot of things in my head pointing hands to people that need to be dealt with in my dreams. Mohbad submitted lots of petitions against these people but the Nigerian police are so driven with nepotism and a nonchalant attitude toward this matter until this boy is no more."
https://x.com/BellaShmurda/status/1703406537685774677?s=20
He added that if Naira Marley and his counterparts fled the country, it would be an indication of guilt regarding the allegations against them, adding that they should be banned from returning to Nigeria.
This comes after a series of events following Mohbad's death in which numerous videos of the late singer have been released, showing the alleged maltreatment he suffered at the hands of Marley's record label.
After Mohbad's death, the petition he wrote to the police requesting protection from Marley was released, further implicating Marley, Sammy Larry and his record label. There has since been a nationwide outcry for an investigation into Mohbad's death, and the arrest of the people implicated.