She broke down as she recounted her experiences on the show and life struggles.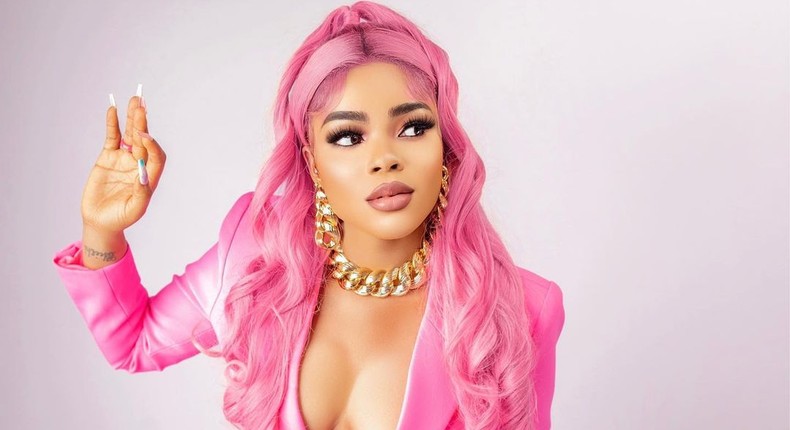 Big Brother Naija alumnus Chinenyenwa Okoebor, popularly known as Chichi, has revealed that she has suffered from depression after the reunion show.
She shared this during her interview with popular media personality Chude Jideonwo while talking about her struggles. Chichi stressed that even now she occasionally feels depressed, adding that being active on social media is hard for her even though she isn't constantly online.
"After the reunion, I was depressed. I deactivated my Instagram, and even now I am on and off because it's not easy for me. After the reunion I was in a miserable state because I felt I went there to be destroyed, to be rendered useless, my brand and everything," she stated, evidently hurt.
Recounting her life experiences, she stressed that she had been through a lot of tribulations and pain. Chichi also noted that she endured tons of abuse of every kind growing up, physical, emotional and even sexual, attributing the need for independence as the reason she started stripping.
She said, "I have gone through things a girl child shouldn't go through. Just think of anything in your head, I have gone through that. I have seen it all, physical abuse, sexual abuse and all. A lot of things happened, that's why I went into stripping, but a lot of people wouldn't understand, because Nigerians aren't ready to relate to my story."
The reality star added in her experience, everything she was given and all she achieved came at a price. According to her, the only thing she got for free was the opportunity to be a part of the show.
"There is nothing that I have gotten that anyone gave me for free. The only thing I got for free is Big Brother Naija, 'cause I don't know how it happened but I just thank God, because nobody ever saw something good in me even when I was a child," she tearfully expressed.
Chichi also addressed the lawsuit she filed against her fellow housemate Phyna, who she claimed had defamed her person. She noted that her words cut her deeply.