The actress shares a heartbreaking moment in her life.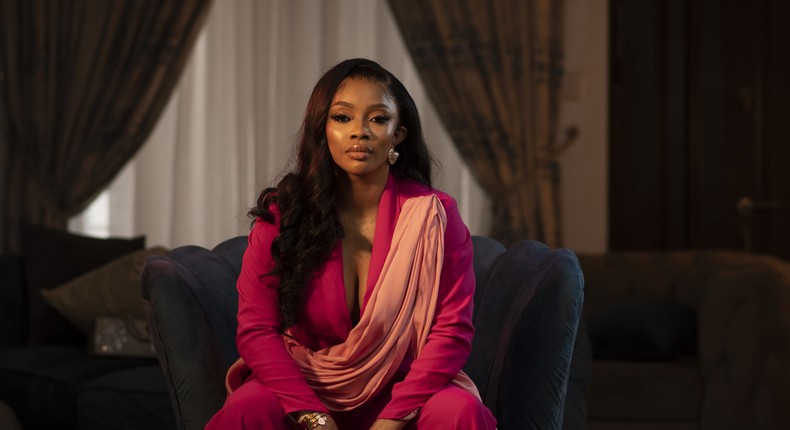 Nigerian media personality, Toke Makinwa, has opened up about how devastated she was upon discovering her estranged husband, Maje Ayida, had impregnated his ex-girlfriend.
In a recent episode of her YouTube vlog series, Toke Moments, the actress bravely shared her emotional journey and the heartbreak she endured.
"I think that my job was the only thing that I was sure of in my life. Every other thing that was familiar has failed. The world that I had built had crumbled. And the only thing I was sure of was my job," Makinwa revealed.
The actress recalled an emotional moment during her radio show, The Morning Drive on Rhythm 93.7 FM, when the station owner expressed concern for her well-being.
"Everyone is talking about you; I don't want to get into it, but people are thinking you would literally fall apart. I think you need to go home," he said.
"I learned earlier to leave my feelings at the door and then pick them up when I am on my way home. So, once you walk into the studio, it's not about you. It's about the millions of people who are trying to make their ways work; they are the ones who are tuning in expecting to get entertained, informed, and on top of what is going on in the world," Toke explained.
Toke Makinwa, known for hosting The Morning Drive and her popular YouTube vlog series, Toke Moments, has established herself as a prominent figure in the Nigerian media industry. Additionally, her book, On Becoming, released in November 2016, has resonated with readers worldwide.