The singer's engagement with his mystery lover has ended.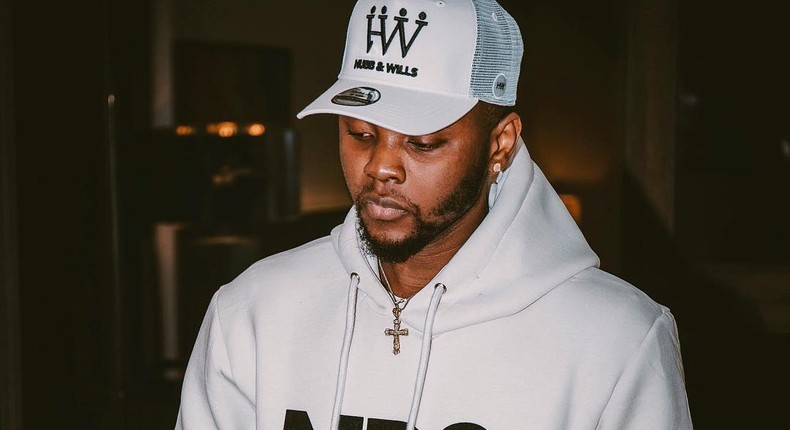 Popular Nigerian singer, Kizz Daniel, has dropped hints suggesting the end of his engagement with his mystery fiancée.
During a recent interview with media personality Angela Yee, The 'Buga' crooner gave cryptic responses when questioned about his relationship status, leaving fans speculating about the state of his engagement.
When asked directly about his engagement, the singer responded with a cryptic statement, saying, "What? Jesus is Lord, and God will always remain on the throne."
Although vague, this remark suggests a potential separation between Kizz Daniel and his fiancée.
Further probing led to Kizz Daniel's admission that "nothing happened" but emphasised that "life happens."
He reassured the public that his children are content and in good health, mentioning that he now has three sons.
This caught many off guard, especially considering that the public was previously only aware of his sons, Jalil and Jelani, who were born in 2021 to his undisclosed girlfriend.
Tragically, Kizz Daniel had previously shared the heartbreaking news of Jamal, one of the triplets, passing away just four days after their birth.
However, during the interview with Angela Yee, the artist disclosed that he is now a father of three sons, leaving the public astonished by the revelation of his secret child.
The singer had managed to keep the birth of his third son under wraps until recently when he decided to share the joyous news during the conversation.
As fans and followers of Kizz Daniel eagerly await further updates, speculation continues to swirl around the reasons behind his hinted separation from his fiancée and the circumstances surrounding the birth of his third child.
Watch the full interview below:
Oluwatobiloba Daniel Anidugbe, popularly known as Kizz Daniel, is a Nigerian singer and songwriter. He rose to prominence in the music industry in 2014 with his debut single titled "Woju."
The singer's talent was duly recognized when he won the coveted Song of the Year award at the prestigious Soundcity MVP Awards in 2023.