The duo got married on September 22, 2022, in Lagos.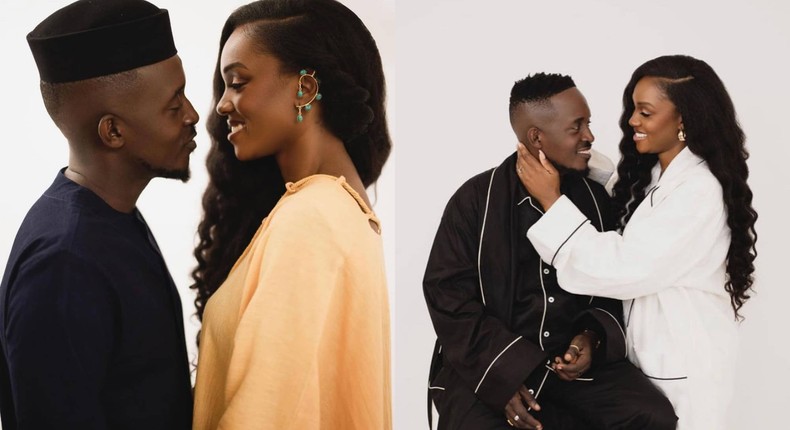 Ace Nigerian rapper MI, whose real name is Jude Abaga, along with his wife Eniola Mafe, have shared their experience with a medical condition.
They revealed that they have been battling attention deficit hyperactivity disorder (ADHD), a commonly diagnosed neurodevelopmental disorder in childhood that can persist into adulthood. Symptoms of ADHD include difficulty paying attention, impulsive behavior, and hyperactivity.
During an interview on the Aproko Doctor podcast, the couple discussed how they manage their condition by prioritizing effective communication and understanding.
Mafe, who was diagnosed with ADHD at the age of 19, shared that the disorder affected her while she was in school.
Speaking about how she has been able to cope with the mental disorder, she said, "It's not this thing you can cut out. It's actually who you are. It is actually how you think, accept the world, accept rejection, and everything else. It was for me to realise all the things that didn't seem to make sense about me. It affected me in school. My inability to gather thoughts."
Detailing his experience with the condition, the ace rapper said in part, "For me, my childhood was just that I loved music. It was tough for me to read in class, probably because I wasn't paying attention. If I were really interested in something artistic, I would excel really well, while my school was suffering for it.
"By the time I went to college, I figured out that the ADHD thing was me, and I still couldn't connect the two dots together. I think the first time that I really got a sense of how much it can control a person was in our relationship, when Eni would explain. And I googled it, and it was almost like a weight off my shoulders. I can look back at some of those things differently now that they were always going to be part of my journey in life.
He added, "To me, it's both the thing that has given me so much, because it is where I go to, like, create, and at the same time, it's the part of me that I want to understand the most."
The Abagas got married on September 22, 2022, in a traditional wedding ceremony held for the pair in Lagos. After the low-key wedding, a video of it went viral online, showing the singer and his wife looking stunning in their traditional attire.
Watch the full video: