The brothers are on a tour aiming to perform in over 100 cities around the world.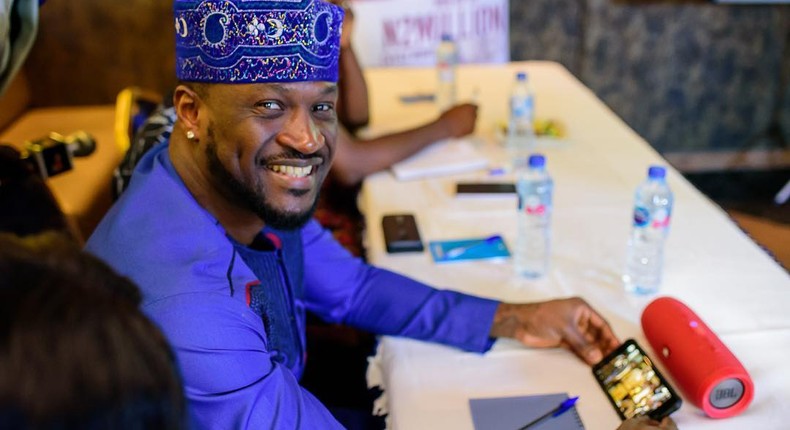 A popular Nigerian singer of the P-Square music group, Peter Okoye, has responded after facing backlash for kissing a female fan during a concert.
The singer, who is currently on a world tour with his twin brother, Paul, aiming to perform in 100 cities globally, recently performed in Amsterdam and received high praise for his performance.
However, a moment that drew attention was when the married singer came down from the stage to kiss a female fan.
A video of the incident circulated on social media, causing an uproar and criticism from many who questioned his actions as a married man with children. Despite the backlash, Peter remained unfazed, claiming that he was only performing his duties.
"But a lot of my female fans collected correct kisses last night for Amsterdam. Please don't be jealous! #JustDoingMyJob #Psquare100CitiesWorldTour," he wrote.
During a recent appearance on The 77 Podcast, the famous P-Square twin brothers, Paul and Peter Okoye, asserted that the likes of Wizkid, Davido, Burna Boy, and other Afrobeats stars wouldn't have risen to prominence if it weren't for their separation.
The musical duo stated that they had dominated the Nigerian and African music scenes for almost 14 years until their brief disbandment in 2016, which paved the way for others to shine.