Maria Chike rose to fame after her participation in the 2021 season of BBNaija.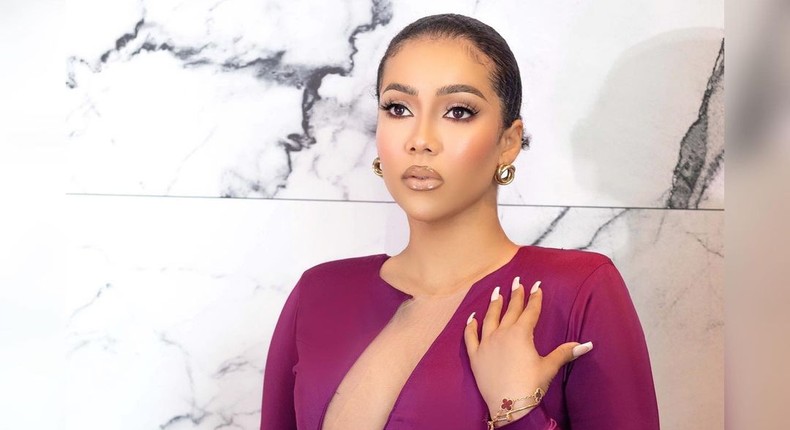 Maria Chike, a former Big Brother Naija housemate, recently opened up about the spiritual struggles she faced after participating in the reality show.
In an interview with The Cable, the actress revealed that she has faced many spiritual challenges that have gotten her close to God. Chike, who grew up in a Christian home, shared that her faith had been tested after leaving the Big Brother house.
She said, "Since coming out of Big Brother, there have been a lot of spiritual struggles or challenges, and that just made me get closer to my faith and obviously to God."
Speaking on how she dealt with them, she stressed the importance of having a strong support system and a solid foundation in faith to overcome life's challenges.
Chike emphasized that having support from great friends, loved ones, and family is crucial. She added that the competition out there is real, and everyone has their own timeline, so looking at someone else's success or progress is the beginning of failure. Instead, it's important to work at your own pace and shut your ears to what everyone else is doing.
"Having God by your side is also amazing, and I always encourage people, no matter what they do, whether it's good, bad, or evil in the eyes of other people, to always tell God first, and it helps you feel better," she added.
The reality star went on to say that it's important to have friends who can advise you each day and help you get past challenges. Sometimes, she noted, we don't always believe in ourselves, and if the journey is not working or there are potholes along the way, it might be because we don't have great people around us.
That's why Chike barely has any friends but is grateful for the few who pour love, encouraging words, and advice on her. She also takes their advice while being prayerful as well.