He claims his statement about the subject was taken out of context.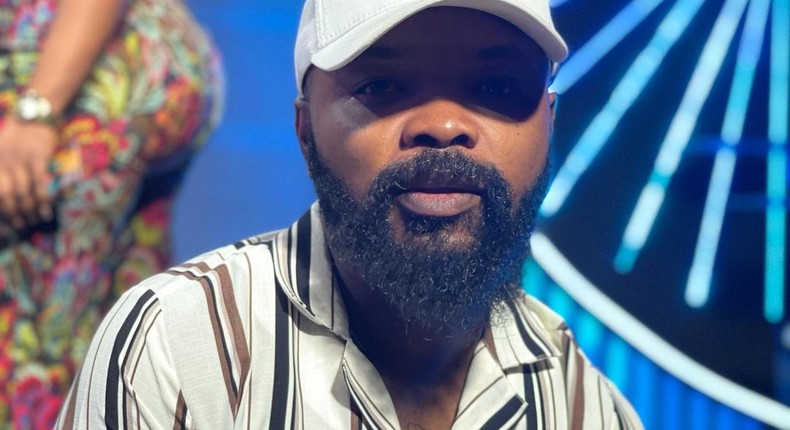 Popular Nigerian on-air personality and comedian, Chinedu Ani, also known as OAP Nedu, has issued an apology for his recent comment about marriage.
This is a response to the hot topic surrounding Moroccan footballer Achraf Hakimi, whose wife, Hiba Abouk, purportedly filed for divorce and requested half of his property but got nothing because his properties were in his mother's name.
Nedu had made a statement on his social media page, stating that "marriage is dead."
He said, "I no know if una don see that video or the message or the pictures of that PSG footballer wey them dey call Hakimi wey e be say him be 24-year-old and his wife dey ask for divorce. And the divorce wey she dey ask for, she dey talk say 50 percent of wettin the guy get make them give her.
"You see say marriage don die? In fact, if people believe anything for marriage before, the thing wey dey go on now with marriage for inside the whole world, people no want enter marriage again. Na most women, some of una, na e dey make some people no want enter marriage because una don turn the thing to poverty alleviation scheme."
This statement sparked outrage and criticism from his fans and followers, many of whom saw it as a belittling of the institution of marriage.
Following the backlash, Nedu has now taken to his social media platform to apologise for his remarks. In a statement, he wrote, "Sincere apologies to those hurt by my Hakimi video. It's totally taken out of context. Regardless, I apologise. Na una dey pay me a salary, so whatever doesn't sit well with y'all won't be entertained by me. God bless Una. Love and light."
Nedu's apology has been met with mixed reactions, with some commending him for taking responsibility for his words, while others still feel that his original comment was in poor taste.
Despite the controversy trailing him, Nedu continues to enjoy a large following and remains one of Nigeria's most popular comedians and media personalities. His apology serves as a reminder of the importance of being mindful of our words and the impact they can have on others.