Muslims eat Sahr, Suhr, or Suhoor, also known as Sahari, Sahr, or Sehri, in the early morning before fasting (sawm), just before dawn.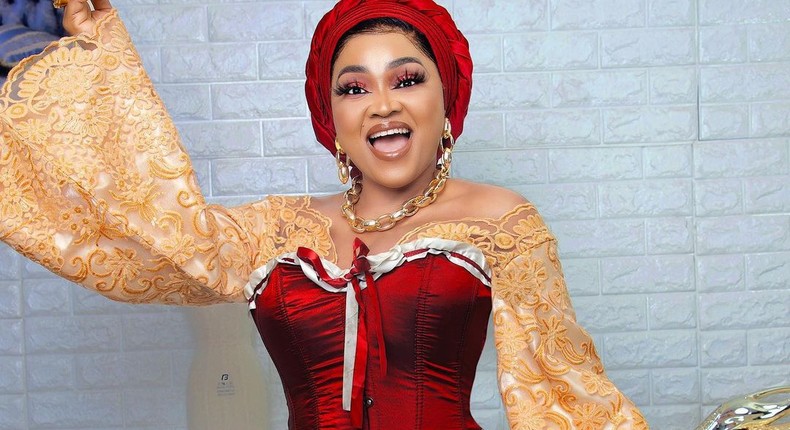 Nollywood actress Mercy Aigbe has spoken about being a Muslim wife during Ramadan season.
Aigbe, the second wife of businessman Kazeem Adeoti, lamented the struggles of having to wake up early in the morning to prepare meals for fasting (Sahur).
Sharing a photo of her asleep, the actress commented that it has been hard to wake up for prayer. Aigbe further clarified that she is coping better with fasting; however, she still struggles to wake up to eat early in the morning as she is always sleepy.
She wrote, "So all of you saying my hubby is calm, he is calm, can y'all see what he did to me this early morning. Waking up for Sari is not easy!!!! I am coping very well with fasting but you see that waking up to chop early momo, is a struggle. Sleep just won't leave me alone!
May Almighty Allah accept our sacrifices as an act of Ibadan, forgive all our sins, answer all our rosters, continue to bless us and reward us with good deeds. Meanwhile @kazimadeoti 1 – 0 first to do no dey pain…wait for my retaliation."
Her husband also shared a picture of her sleeping off during prayers. In the comment section, the actress playfully promised to deal with her husband and get her revenge.