The controversial transport union boss has become a trending topic online following his warning to Lagos voters ahead of the election on Saturday.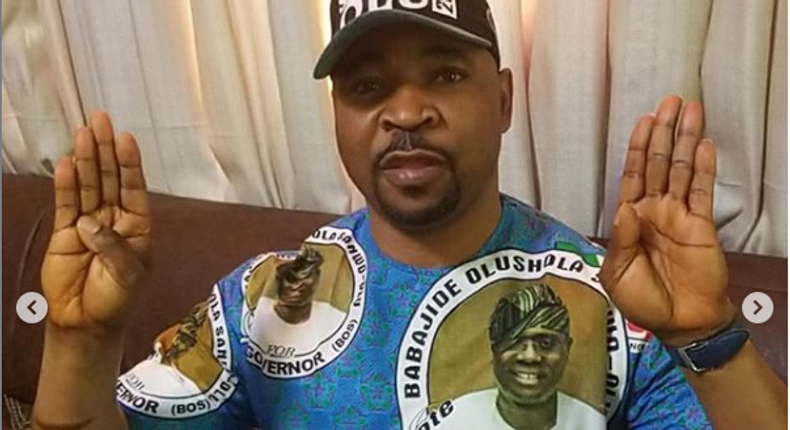 Oluomo is a well-known supporter of the ruling APC and has on numerous occasions publicly declared his support for the incumbent and the party's candidate in the Saturday election, Governor Babajide Sanwo-Olu.
Meanwhile, in a video that surfaced online on Thursday, March 16, 2023, Oluomo was caught issuing what could easily pass for a subtle threat to anyone whose plan is to vote for a different party on Saturday.
Standing in front of a massive crowd packed inside a hall, the Parks Committee Chairman, speaking in Yoruba language, urged party supporters to instruct their neighbours not to bother coming out if they won't for the APC.
His speech, loosely translated, says, "We've appealed to them, if they won't vote for us, it's nothing to fight over. Kindly go and meet them and say Iya Chukwudi, please if you don't want to vote for us, please sit down at home."
Oluomo has repeatedly been fingered for engineering attacks against anyone perceived to be supporters of opposition parties in the state, especially in areas that have heavy presence of people of the South-East extraction.
His reference to "Iya Chukwudi" in the trending video also suggested that his message was directed at Igbo voters in Lagos who are believed to have leaning towards another party in the coming elections.
The threat comes after the shocking outcome of the presidential election in Lagos where the Labour Party candidate, Peter Obi, recorded a surprising victory against the APC candidate and president-elect, Asiwaju Bola Tinubu.
The Labour Party also won three House of Representatives seats in the state, leading to suggestions that the ruling party's 24-year dominance in Lagos may be usurped by the new political wave sweeping across the state.