The comedian and social media influencer, Mr. Macaroni, has recently received a death threat following his recent activism against injustice in Nigeria.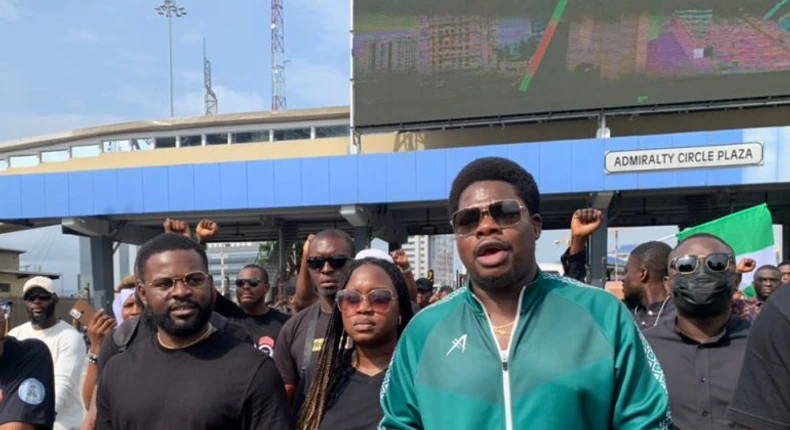 Comedian Mr. Macaroni has counseled young Nigerians to abstain from participating in tribal battles and letting politicians use them as a means of wreaking havoc.
The comedian implored young people in a video posted to his Instagram page to stay united and avoid igniting tribal conflict over politicians who, in his opinion, will always be friends.
In his words, "I know how some people must feel; I know we're not happy with the way INEC conducted the elections in some certain areas, but the president-elect has been announced, and any aggrieved candidate can go to court; don't let anybody use you. The Nigerian youths must remain one."
He added, "Do not die for any politician, don't let any politician use you as a tool, that's all. They are friends, we know they're friends. The youth can have their choice but politicians will be politicians. Don't give up and don't lose hope. Anybody that is telling you as a Yoruba man to attack your Igbo brother or my Igbo brothers are telling you to attack Yorubas somewhere, Hausas or any other tribe, my brother please don't. And while we're trying to build trust for politicians we must remain united because only then can we say oh na we bring you in you no do well get out. Only when they see that we're united is when we can make decisions like that."
Clarifying his position in the youth's struggle, Macaroni said, "Neither me nor my brother Falz have ever claimed leadership. We're youths like yourself who just want the growth and development of our country Nigeria."
The comedian, whose real name is Debo Adebayo, is known for his popular skits on social media as well as his activism and involvement in the EndSARS protests that took place in Nigeria in 2020.
He was among the protesters who were arrested and detained by the police during the end-SARS protests, and he has been vocal in calling for justice for those who were killed and injured during the protests.