Popular Nigerian comedian, Seyi Law, has issued an apology to his fans and supporters for he offended while campaigning for former Lagos State Governor, Bola Ahmed Tinubu, in the run-up to the 2023 general elections.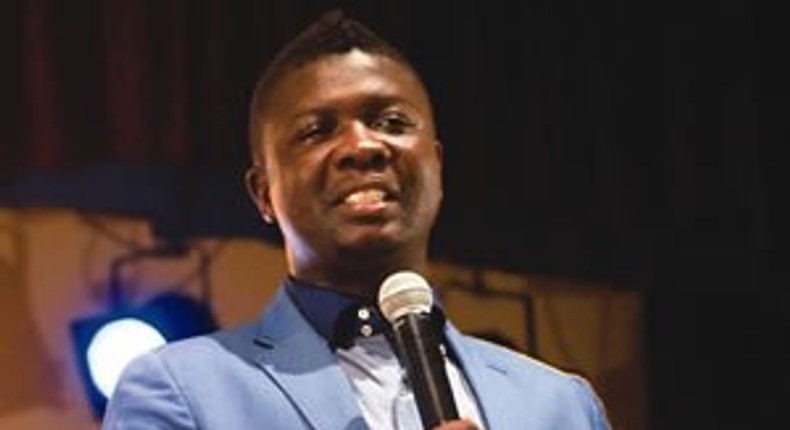 In a statement posted on his official social media handle, Seyi Law acknowledged that things may have gotten heated between people because of diverse opinions. He expressed his gratitude to fans who continue to support him.
Seyi Law, who is known for his humor and lively personality, went on to state that he had learned some valuable lessons from the experience and was committed to using his platform for positive change and unity in the future.
He further urged his fans and supporters to forgive him and join hands in promoting peace and harmony in the country, regardless of their political affiliations or beliefs.
In his words, "My fellow Nigerians, I am happy you're as passionate as you are about your preferred candidates. That is the way politics should be. However, bitterness and hatred towards one another shouldn't have a place between us. You might not see things the way I see it. That doesn't mean you are wrong, and I am right. It just means that we are different. If your candidates have won, I would have prayed and worked for his success and mine.
I apologise to those offended by my support, and I seriously condemn all the violence across the country. I have mixed feelings not for my candidate's winning, but your genuine angers. However, I pray Nigeria and Nigerians' lives get better."
The comedian's apology has been met with mixed reactions from the public, with some praising his humility and sincerity while others criticized him for endorsing a controversial politician in the first place.
However, Seyi Law's decision to publicly seek reconciliation with his fans and supporters is a commendable step towards building trust and mutual respect in the Nigerian political space.
As the country gears up for more elections, it is hoped that more public figures will follow Seyi Law's example and prioritize unity and tolerance over divisive politics and rhetoric.