Finally, you can take a look at her man.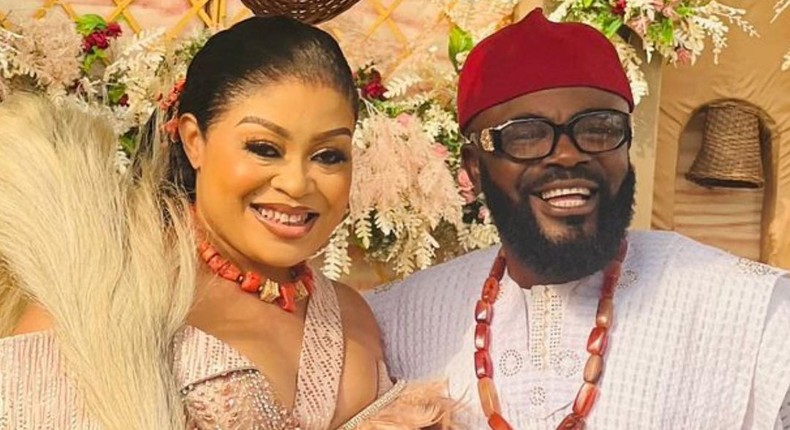 Famous Nollywood actress Nkiru Sylvanus traditionally marries her husband in Imo State, where she was born.
During their traditional wedding today, January 12, well-known MC Longinus Anokwute, a.k.a. Chief Imo, posted images that revealed the groom's face after it had previously been concealed from the public's view.
The event's MC, Chief Imo, stated in an Instagram post that love is a beautiful thing and that the celebration ended with such delight as he described the traditional wedding.