Here are some of the reactions on Twitter over BBNaija's Leo's affiliation with Tinubu.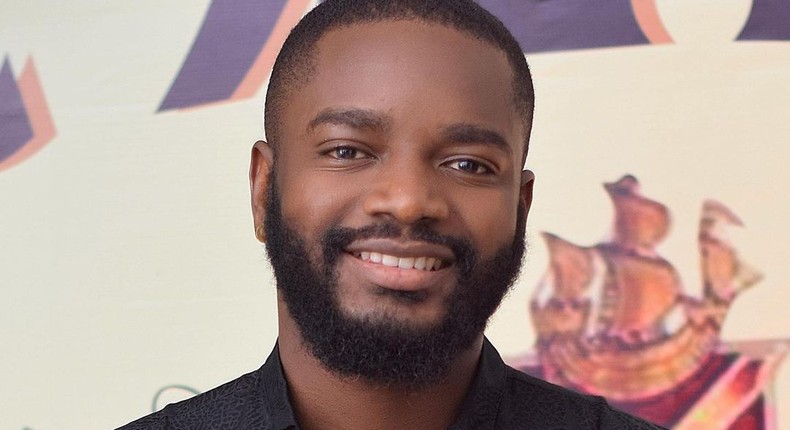 Reality TV star Leo DaSilva [Instagram/LeoDaSilva]
Twitter Nigeria has camped in former Big Brother Naija's housemate Leo DaSilva's page over his participation in Bola Tinubu's Youth Summit.
Tinubu is one of the aspirants vying for the office of president of Nigeria.
According to reports, the reality TV star shared a poster of himself as one of the speakers at the summit on his Whatsapp page.
To the shock of many, the photo found its way to Twitter where the reality TV star is very popular.
Many Nigerians expressed shock at the decision of the reality TV star to speak at the said summit while others described his decision as not surprising.
Here are some of the reactions on Twitter
Is Leo Da Silva really partaking in a Bola Tinubu summit? .. Y'all "celebrities really went to that Toll gate for photo ops .. Smh.

— Ebun (@i_am_ebun) January 21, 2022
Small Leo Da Silva shock una. Lol.

More to come.

PhD vuvuzelas are brewing their reasons.

— Uncle Charles (@AkwariCharles) January 21, 2022
We all participated in the #Endsars protest for different reasons.

Some genuinely wanted change
Some just missed Aluta
And then there's Leo Da Silva, who joined in for photo op and to position himself for opportunities like this one.

Don't be upset, it is what it is. https://t.co/KT6mSSuQCg

— Prince Of Vibes 👑 Ikemefuna🌈 (@Iam_entee) January 20, 2022
All the sorosoke and space session is everyone positioning for 2023, they are negotiating and you guys are the bargaining chip, Leo da Silva is the first, more will follow. Just don't be surprised.

— Wizard of Oz (@obaoyedotun) January 20, 2022
leo da Silva shouldn't shock you, there are more😂 you think selling your soul to the devil is only by doing ritual 😂

— Aleruchi (@riki_maruchi) January 20, 2022
Leo Da Silva from BBN, one of your Twitter mentors have stylishly aligned behind Tinubu his fellow Yoruba man.

More to come.

— Ghost (@Amadioha01) January 20, 2022
Not Leo Da Silva lowkey campaigning for Tinubu.

Last last na the youth be the problem

— PASTOR'S SON 🇬🇧🇬🇧 (@Digitz_official) January 20, 2022
leo da silva grabbing the bag, omojuwa play book in full swing😂

— Aleruchi (@riki_maruchi) January 20, 2022
Leo Da Silva has shown us where his true allegiances lie. That's the thing with elections, they will reveal what you stand for.

— Rick (@Devttorney) January 19, 2022
una see Da Silva for Leo name una con dey surprised say he dey support the 'owner' of Lagos. 😂

— OLANREWAJU ❤️ (@LANREWAJU_) January 20, 2022